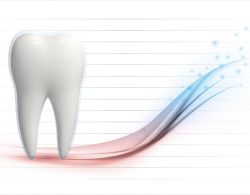 Tooth decay is the most common diseases in the various countries of the world. It can be defined as tooth decay to sabotage the process of deepening the tooth structure can not be cured, and if not treated increasingly dangerous and up to painful stages. So it is important to acquaint yourselves with the causes of decay, its symptoms and how to treat it.
Causes tooth decay
There are many reasons that lead to tooth decay, and will list for you the main reasons and the most common ones: why bacterial any relation to the weakness of oral hygiene, put teeth because whenever the teeth overlapped difficult implementation, dry mouth, in addition to genetic causes because tooth decay can become part of medical history of the family. We must also focus on nutrition, because the sugars and soft drinks increase tooth decay.
Symptoms
There are many symptoms associated with dental caries, including the sense of pain, especially after eating sweets or cold foods or hot. This can be seen to be brown spots on the surface of the infected tooth. In advanced cases, it can be observed and there is a hole in the tooth, and with a bad smell of the mouth. When the Notes any of these symptoms should see a doctor because of dental caries emergence of serious complications such as abscesses, broken teeth, severe infections.
Treatment of caries
First, the patient is examined by a dentist, to be linked to the condition after treatment Almtsus age. In normal cases, the gums and teeth clean and remove the decay and put fillings to prevent the re-decay. It can be a doctor to pull the backbone of the teeth or even remove them if they are not treatable. But there is of the utmost importance to continue with the patient even after treatment to maintain oral hygiene and the safety of other teeth.