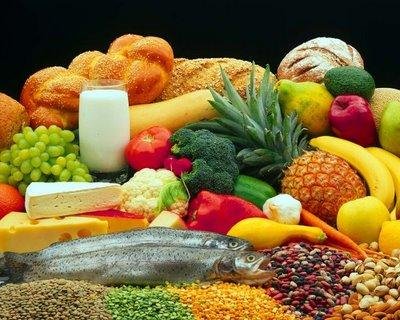 Many of the problem of laziness and lethargy and feeling tired and suffering but what some people do not know is that the quality of foods and diet plays an important role behind the sense of loss of energy or to enjoy them. Therefore, it is important to know that the start of the day food meal is working to increase the body's energy will be important meal has changed the feeling of a person throughout the day, we will see what are the right foods in order to strengthen the body's energy
Oats: healthy foods that you should be the first diet list is oats because it helps first on the sense of satiety and weight loss and secondly oats works to extend the body a lot of energy and to help him fight the feeling of fatigue and exhaustion, including that of the rich foods with lots of fiber-soluble energy in the body and give it without the need to eat large amounts of food to compensate for the lost energy.

Bananas: Bananas can maintain the existing level of sugar in the blood and slows down the digestive process gives the body a sense of energy because it is the primary sources to extend the body's handled this fruit during the day will be saved a person from feeling sluggish and tired, especially if part of breakfast.
Beans lentils: more source contains energy, as well as its presence in a lot of meals and foods in the diet weekly and besides being the ideal choice for people vegetarians is supplying the body with energy necessary and vital being a rich source of a lot of protein and recommended capturing the abundance in the cold seasons because it helps D the body a lot of heat.

Eggs: Eggs contain lots of iron, protein and beneficial fats so it is one of the fast-acting sources in D body with lots of energy immediately after eating. It's good eating this food at breakfast may help to eat after a long day and tired of being a source of energy quickly rejuvenate after a tiring day.

Dried fruits: turn a lot of people immediately after feeling tired to attempt to regenerate energy to eat sugars, including that eating foods rich in sugar is usually harmful and unhelpful immediate effect and my time so the diluted fruit remains the best option to extend the body with energy and give a feeling of satiety and warm the body at the same time .