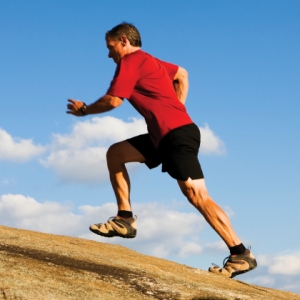 At the beginning of the season Alsif, difficult exercise in hot weather becomes athletes need greater consumption of fluids and water as a result feel tired exercise aerobics. How can we overcome the problem of hot weather during exercise?
Tips for exercise in hot weather
When practice Ariyadh, consumes a lot of energy the body loses fluids, which increases the pressure on Aladilat, joints and bones. So to avoid fatigue the body, especially in the Alsif, must follow some of the most important steps:
- Proper nutrition, which increases energy and activity, especially foods that contain Alkrbuhedrat, Albrootin, minerals and vitamins because muscle training needs for these Annasratina practice.
- Drinking water is Kav, because the body loses fluids dramatically and rapidly through sweat that evaporates over the skin during training.
- Permanently fluid intake in order to prevent dehydration in Alhar, weather, which the body loses stamina and cause respiratory distress.
Importance of drinking fluids during sports
Drinking water helps move oxygen and glucose to the cells Aladilat, which increases the power output. They also contribute to fluid disposal of sediments resulting from the generation of muscle cells to pass through the urine. In addition to the fluid to cool the body temperature and help prevent heat Altariq, Zaúdh, compensate for the lost fluids during Aerq, movement of nutrients and Almadenah, protects from bumps and frictions faced by athletes during training.
How to prevent dehydration
- Best fluid intake before and during exercise in order to prevent dehydration and to restore physical and mental powers. The most important of these water and fruit juice liquids.
- The wear light clothes something important during exercise and in order to maintain body temperature.