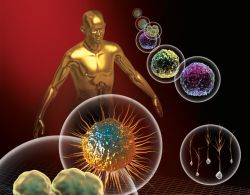 Malaria is known to be a disease caused by a parasite called the parasite. The parasite is transmitted to the human body by mosquito bites. In many parts of the world, the malaria parasite has acquired the ability to resist a number of antimicrobials.
Treating malaria using stem cells
Human genetically engineered stem cells to produce renewable sources of mature liver-like cells, which can be developed and infected with malaria, to test new drugs may save thousands of deaths, researchers at the Massachusetts Institute of Technology (MIT) have shown. The development comes at a time when mosquito-borne parasitic disease is beginning to kill nearly 600,000 people a year. This disease is so effective that it shows resistance to current treatments, especially in South-East Asia.
Hepatic cells have been produced from donor stem cells and blood samples, providing an inexhaustible source of testing for drugs targeting the early stages of malaria, where parasites gather and multiply in the liver for weeks before they spread into the bloodstream. Researchers are testing new drugs, using human liver cells for the dead and those with cancer. Recent estimates by the World Health Organization show that 2013 saw some 198 million cases.
But the death rate from the infection has dropped by almost half at the global level, by 54 percent in Africa since 2000, but the organization estimates that a child dies every minute in Africa as a result of the disease.